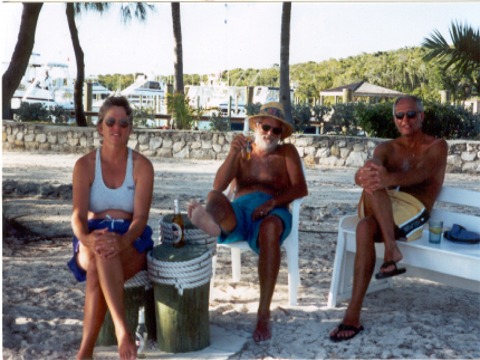 Andy, Chuck and Arlen working hard at Highbourne Cay
The local brew is Kalik. Much to my chagrin Kalik proved to me that there is worse beer than the popular American lagers like Buttwizer, Miller etc.
In an action truly above and beyond the call of duty and like the true troopers that they are Arlen and Kathy brought down a beer care package with them. The package consisted of a large picnic cooler with two 2.5 gallon micro kegs of heavenly India Pale Ale. A miracle!